Late Model racing in BC - the Thrifty Foods Touring Series.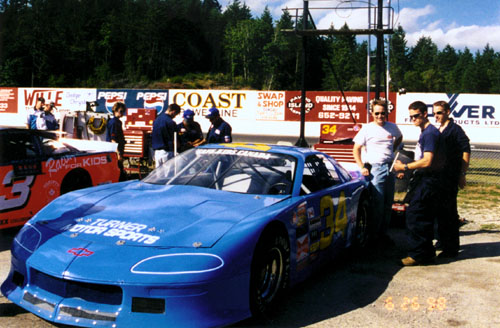 In the pits at Victoria's Western Speedway. Left to right are Roy Cobden, Craig Banks and Quinn Griesdale. Craig and Quinn were both University of Victoria engineering students then.
By 1998 Turner Racing was participating in the Thrifty Foods sponsored late model touring series which raced (mostly) at tracks on Vancouver Island - Western Speedway just outside Victoria, and Saratoga Speedway located about half way between Courtenay and Campbell River. The photo below is a late afternoon practice session at Western Speedway in mid 1998.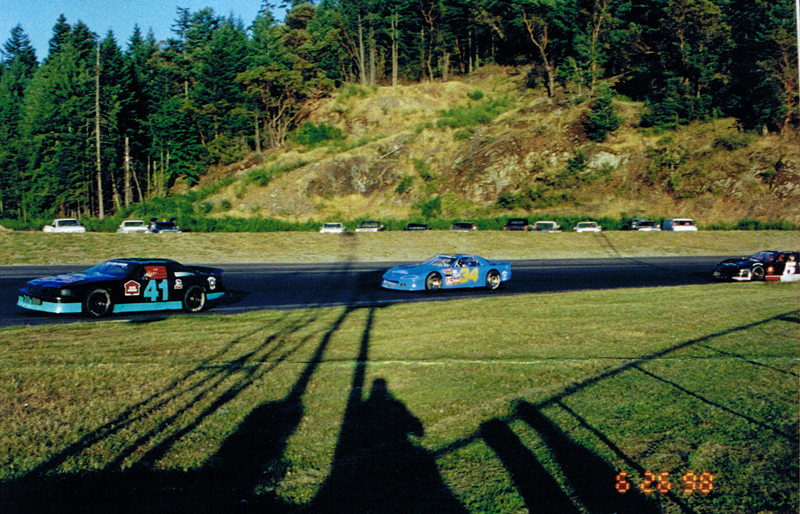 Dave Willison (#41 Chev Lumina - can't recall his sponsor), Darren Turner #34 Chevrolet Camaro and Jason Frost in the #5
Victoria Keg Restaurants Monte Carlo.
Left to right: Darren Turner, Roy Cobden, Garth Turner.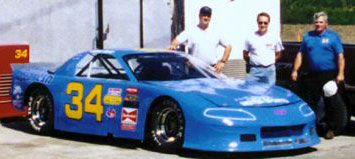 In the pits at Western Speedway, Victoria BC. 1998. The
same car, with some changes, as the one we ran in the
Budweiser All Star series in the NW US. Changes since day 1
included new engine & new front & rear clips (ie. the whole suspension!).
July 17th 1999 brought the Thrifty Foods racing series to Penticton Speedway, where the Turner Racing Camaro posted
a new Penticton Speedway Late Model Qualifying record time of 13.618 seconds - over a tenth of a second quicker
than the next fastest competitor. A tenth of a second is a lot on a track where hundredths of a second count...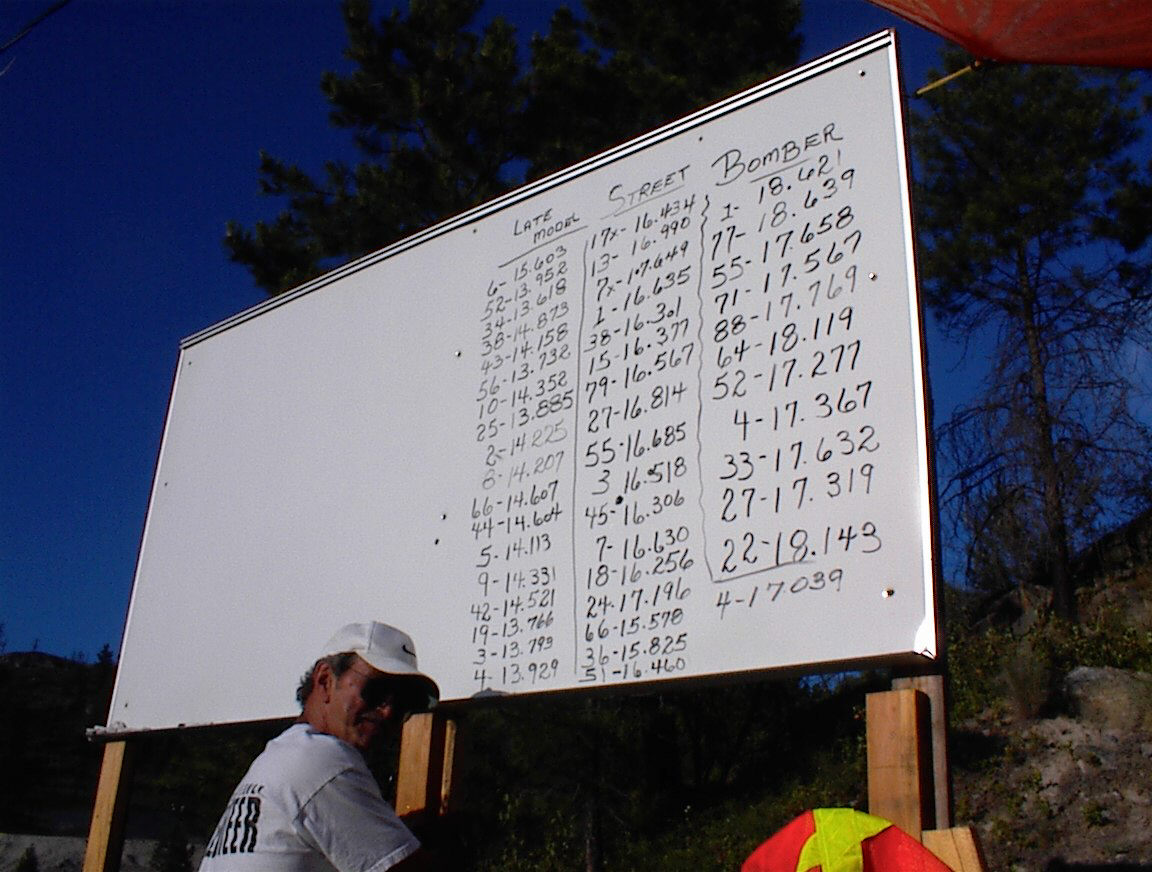 Jack McLeod smiles to the camera acknowleging Darren setting a new Penticton Speedway Late Model qualifying record.
A full field inversion means fastest cars start at the back. This was the starting grid for the evening.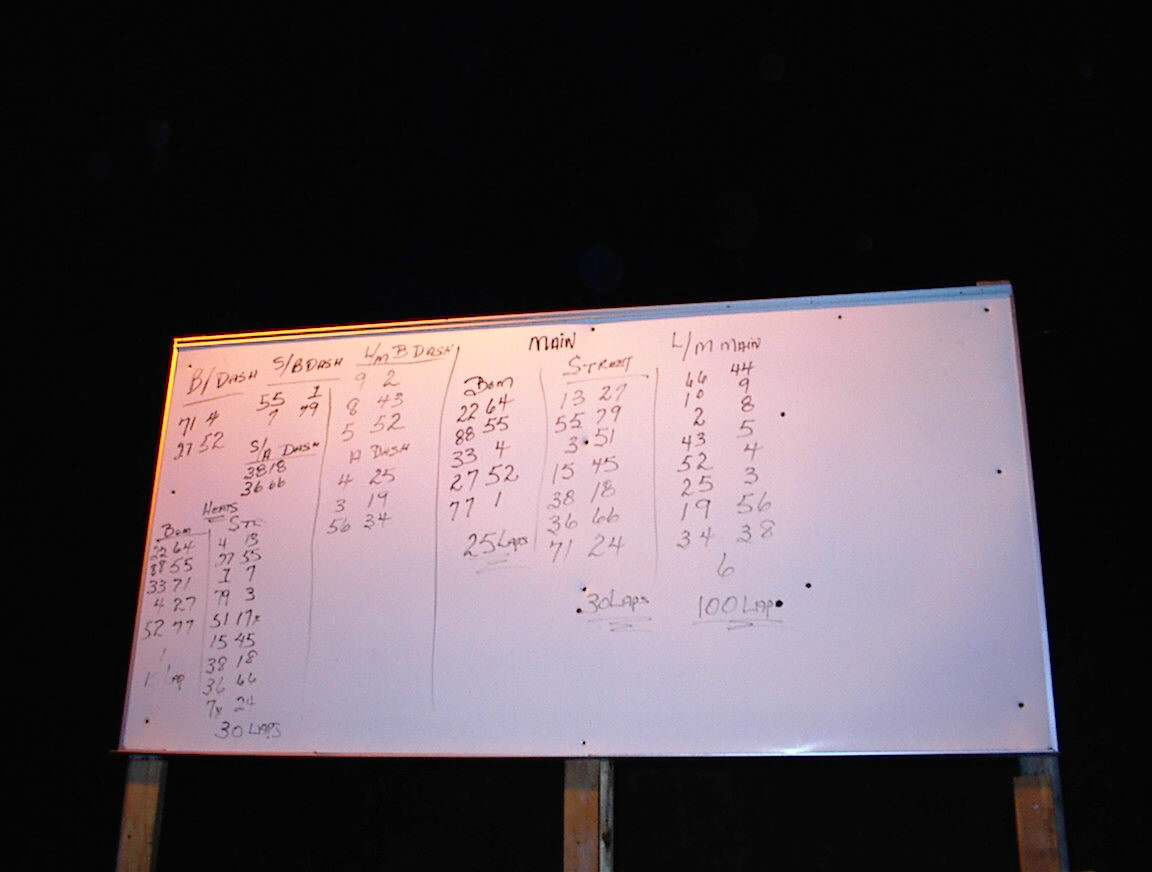 Rubbing is racing, so they say... Starting at the back and finishing first means fighting your way past a lot of cars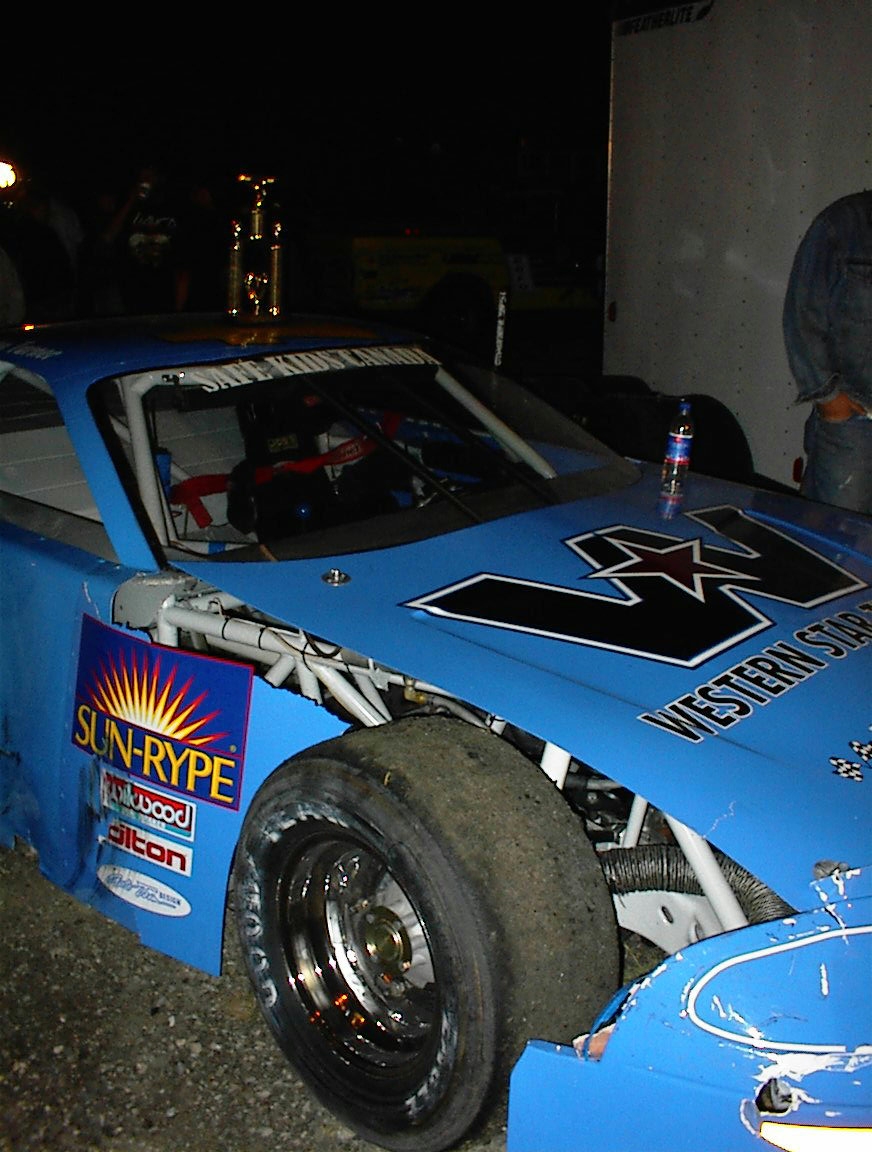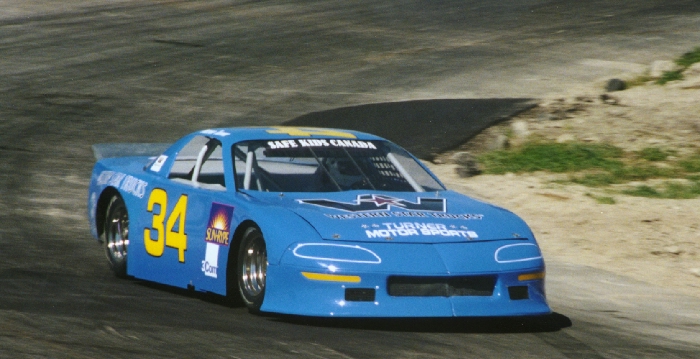 Darren Turner running some practice laps at Penticton. Notice how little steering input is involved even though the car
is turning through the corner. The handling was nearly perfect on arriving at the track - in less than 10 laps of
warm-up and practice it posted faster lap times than other cars that had been practicing and testing all day.
The Kelowna Daily Courier newspaper used the same picture when they published the story in their weekly
automotive specialty section afterwards (below).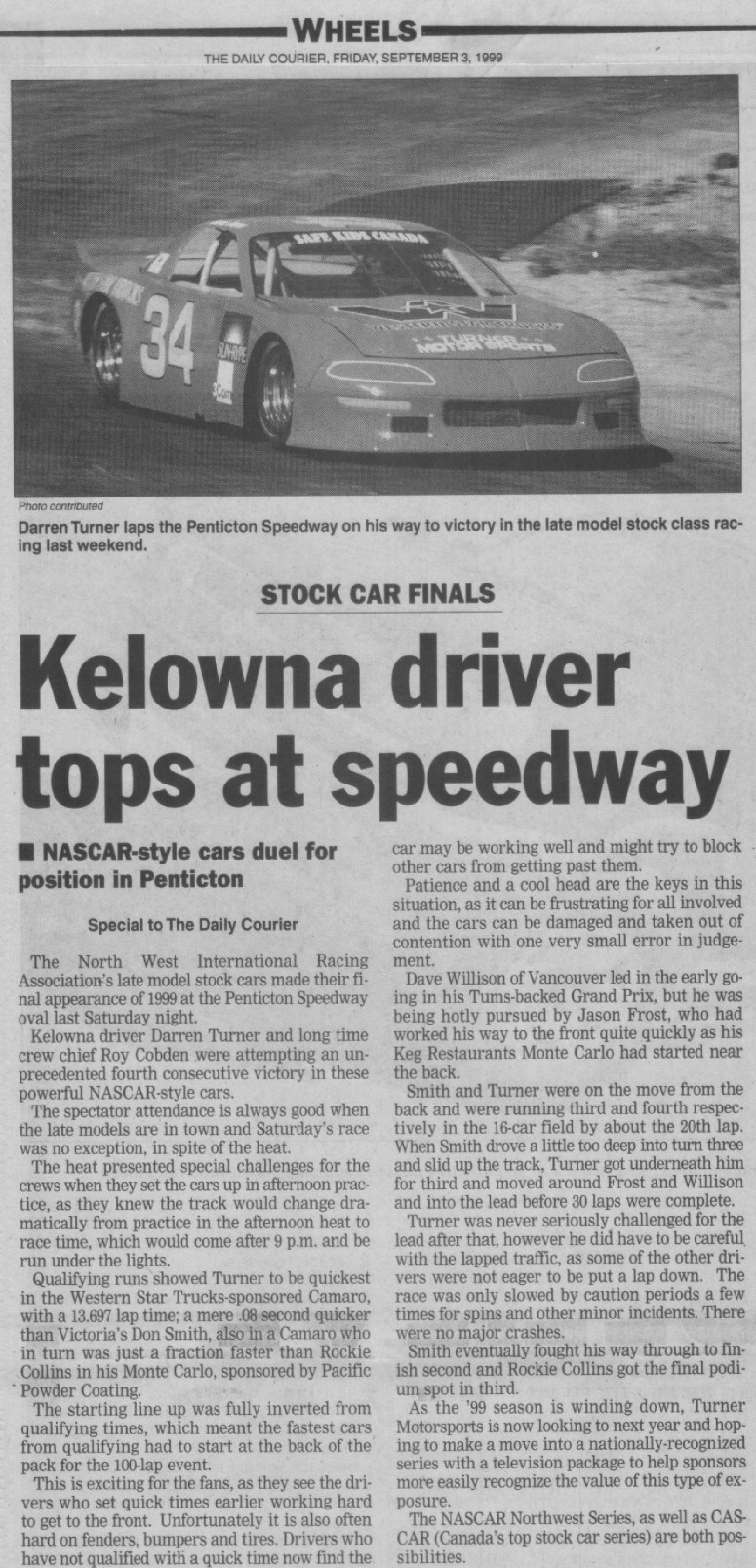 More coming. Still scanning pics!