Darren Turner's Media Galleries
The Darren Turner archives are in the process of being scanned, edited, uploaded, etc.
Darren has always been a "car guy", and this Triumph TR6 is one of many different cars he's owned through the years.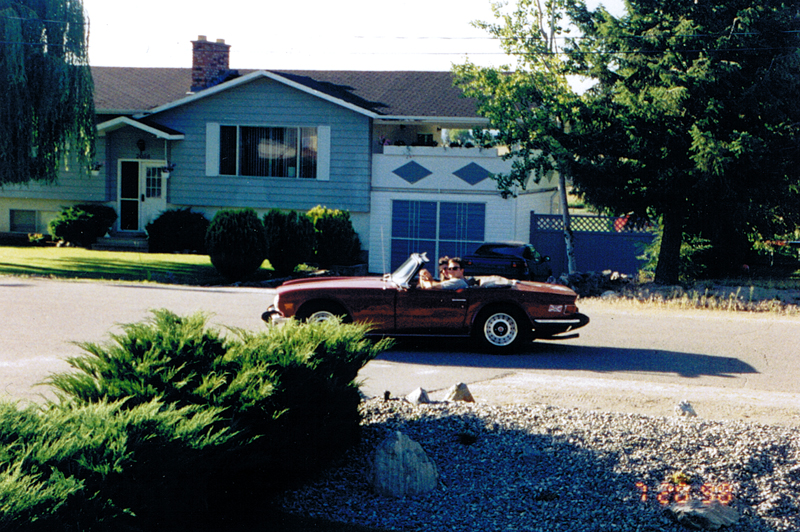 Darren and wife Margo Turner enjoying a summer drive in their Triumph TR6 convertible.
Darren also raced selected events in the Legends Cars series too - racing at Agassiz, Penticton and Calgary.


This particular car was reportedly bought by someone in Washington state, and then sold on & shipped off to Germany.
Below: This video is not Darren ice racing, although it is an "All Chevette" ice race, a class Darren did exceptionally well at racing in British Columbia. The race in this video is a (typical) 10 minute timed event that was held at Lac La Biche in Alberta in 2005. This is a "rubber to ice" racing class, meaning no studs in the tires. These cars in this race are using Bridgestone Blizzak winter radials, a street tire anyone can buy - no exotic special ice racing tires. The driver in this video does a great job of maintaining his momentum avoiding mistakes.
Here's the formula:
- conserve momentum
- make fewer mistakes than other drivers
- conserve momentum
- be in the right place to gain from other driver's mistakes
- conserve momentum
- continually adapt to changing track conditions
Sounds easy, right? You go do it.