Darren Turner's Formula Ford Archive
Despite the different appearing bodies, Darren's chassis is the same (modified) Bowin P6 in all the photos below.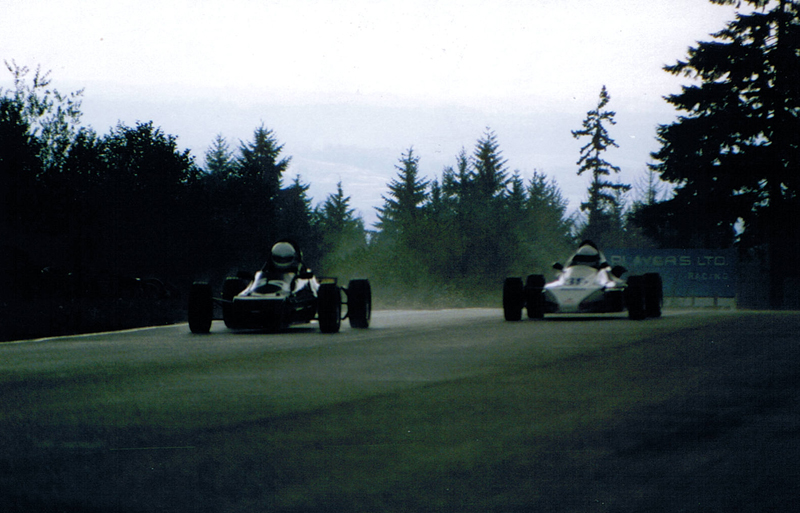 Coming over the rise Darren (on the right) closes in on the #54. This shot was taken at the final weekend of racing at Westwood
Motorsport Park. The racetrack on the mountainside was closed down and is now a residential subdivision. It would be a few
years before the racing track at Mission, BC opened and gave the Lower Mainland of B.C. a road racing racetrack again.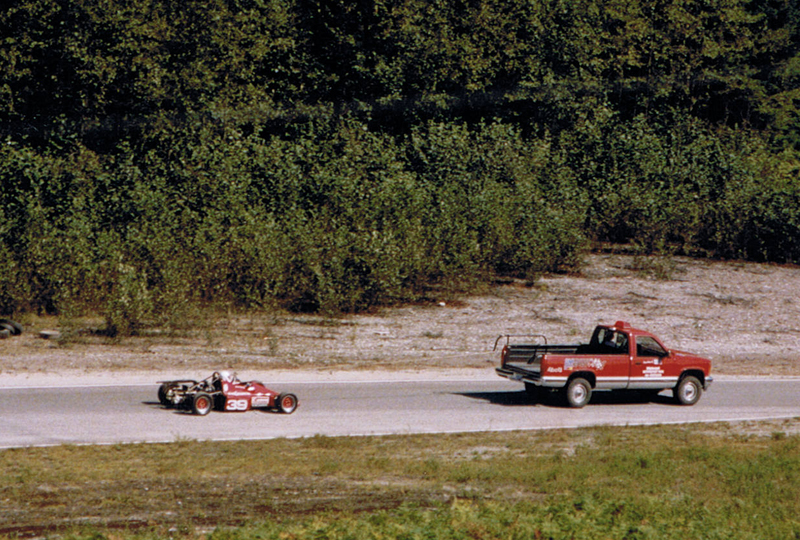 Not everything goes well. Westwood Motorsports Park in Coquitlam. Darren being towed back to the pits by a support vehicle.

Ripping through an "S" turn at Calgary's Race City. These cars don't roll very much, but you can see some body-roll here.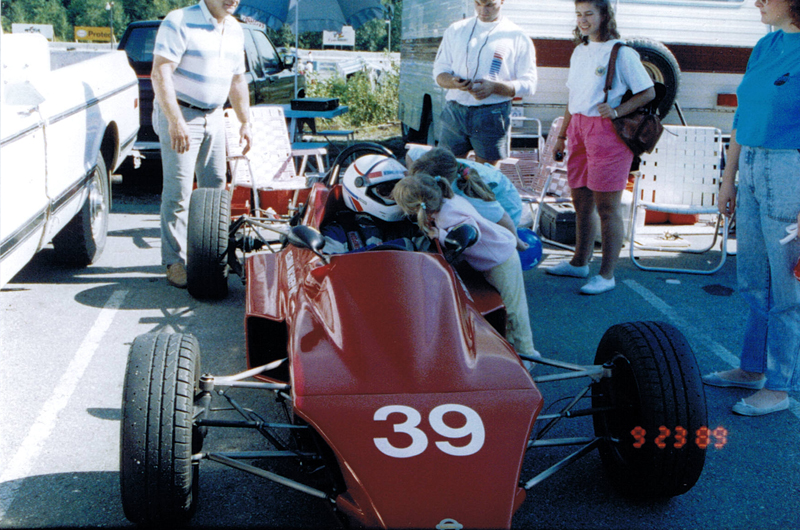 Kathleen & Jennifer give their dad Darren a good luck kiss before a race at the now closed Westwood roadcourse track in Vancouver.
Standing, left to right are: Garth Turner (Darren's father), Dan & Karen Turner (brother & sister in-law), and Margo Turner,
Darren's long suffering wife (and mother of their 3 children).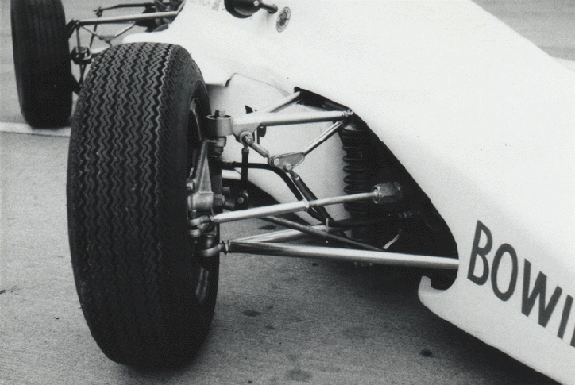 Here's a view of the original, intricate Bowin P6 front suspension. Compare to the modified/
simplified version on Darren's car.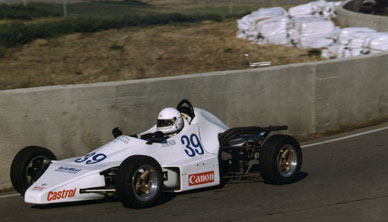 Another lap in the books at Calgary's Race City road course
circuit. No, it's not posed! The fast shutter speed of the camera
"froze" the action.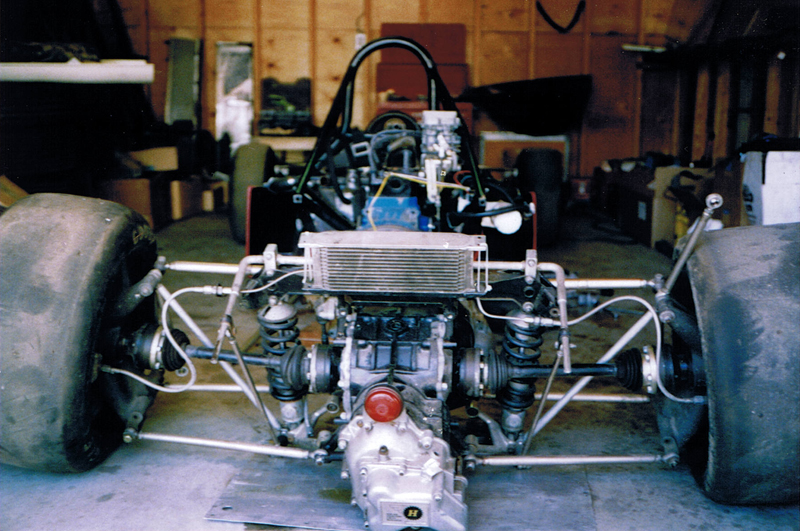 The Australian Bowin P6 Formula Ford chassis, from behind with bodywork removed. The Bowin company was founded in
1968 by John Joyce, a successful designer and builder of racing cars. John Joyce had travelled to England and joined Lotus
as a Project Engineer, later becoming the Chief Development Engineer. While at Lotus his responsbilities included design
and development of all aspects of formula type race cars, Indy, sports, rally and high performance road cars. His projects at
Lotus Cars included the famous Europa, the Type 40 and Lotus 41. He returned to Australia to found Bowin Designs Pty. Ltd.
in 1968, which designed and built racing cars. Only fifty six cars were ever built, between 1968 and 1976, when Bowin exited
from the racing industry to concentrate on other products. A comprehensive history of Bowin is at: http://www.bowincars.org
and more Bowin racing car information is also available at http://en.wikipedia.org/wiki/Bowin_Cars