Darren's Turner Racing Team members
Team Turner Racing
members past & present, plus people who have been of help and influence.
Garth & Diane Turner hosted a social get together for the Turner Racing team & extended family in late September, 2001.
Bench-racing is a great, low cost, and enjoyable past time!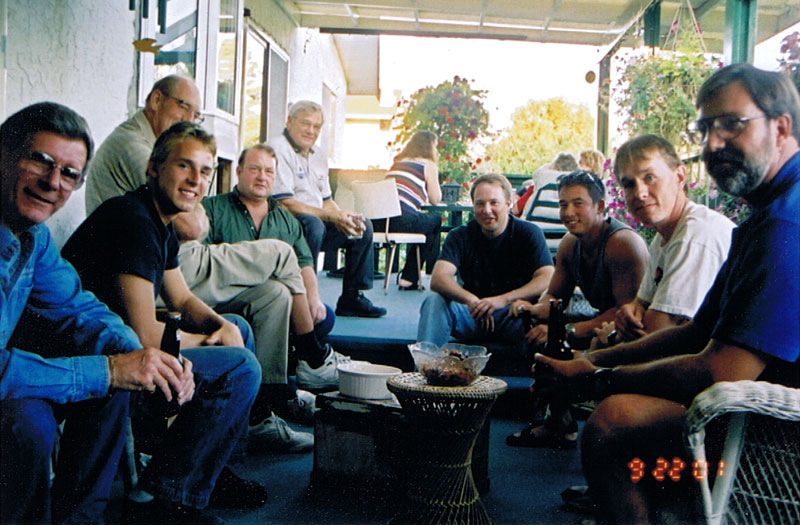 L to R: Doug Large, Quinn Griesdale, Rob Kroker, Garth Turner, Roy Cobden, Tyler Loo, Trevor Johnson, Al Towers.