In the pits at Race City Motorsport Park in Calgary, 2001. Roy Cobden at hood, Al Towers in red
shirt at RF tire, Quinn Griesdale and Darren Turner with backs to camera. Seated
under tent are Garth Turner and Bruce Howlett. Racer James MacFarlane's crew in
background behind tent.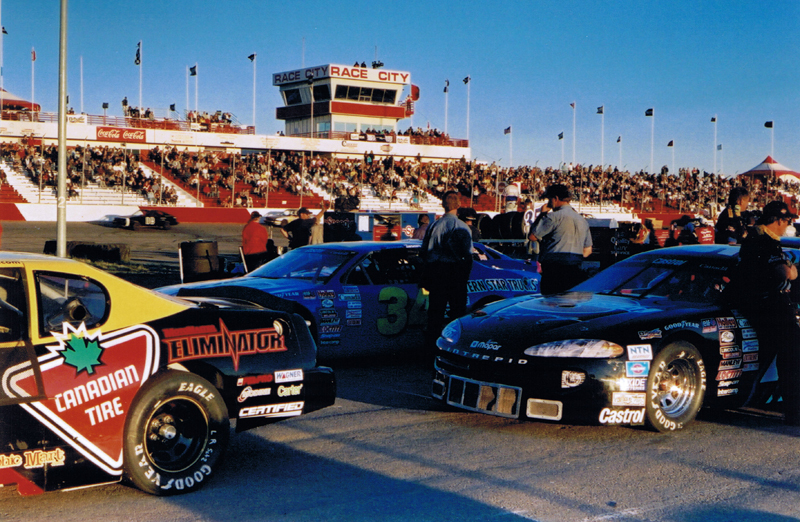 CASCAR series champion Pete Gibbons in the Canadian Tire car, the Dodge Intrepid of driver Al Turner, the #34 Chev Monte
Carlo race car of Darren Turner on the starting grid at Calgary's Race City Speedway.